Hello my friend,
It seems like some salespeople are entering a slump.
I chatted today with my LinkedIn buddy across the globe, Bill.
And we talked about the layoffs and SVB, and that no one wanted to talk to salespeople.
But he keep showing up.
Everyday.
And today, he had three great sales calls.
And I told him, mate, keep going. You are doing great work, my man. It is just a phase and will all pass soon. We can blame the weather or the economy, but a better option is to work on things we can control.
Like when we get stuck on our sales deals.There are several ways to get unstuck and boost your efficiency.
As a B2B salesperson, getting stuck in a sales deal can be frustrating and time-consuming. According to a recent survey, 27% of salespeople say closing deals is getting harder, and 23% say their sales cycle is getting longer.
This week let's talk about getting unstuck in the sales process. This post will cover 8 tips to help you do just that.
​
1/ Identify bottlenecks and prioritize
One common reason sales deals get stuck is that there are bottlenecks. To identify these bottlenecks, you should analyze your sales process and look for areas where deals get stuck. Once you've identified these bottlenecks, you can prioritize them and focus on finding ways to overcome them.
Actionable tip: One way to overcome bottlenecks is to check for friction in your sales process. Pretend you are on top of a tall building and looking down. What is happening? Ask a peer (not working with you) to review the situation and give you feedback.
​
2/ Be Clear, not Clever on your Pricing Models
I have seen a lot of misunderstandings between salespeople and clients on B2B pricing. Keep your pricing simple and easy to understand. Avoid complexity, as it will create friction for your prospects to be customers, and that will prevent them from signing-up
Actionable tip: Practice presenting your pricing to someone who is not in your industry. Ask them to explain back to you.
​
3/ Get micro-commitments
Getting micro-commitments during the sales process is key to moving forward. Micro-commitments are small agreements that the prospect makes along the sales process.
Actionable tip: Identify the key micro-commitments in your sales process and focus on getting them. For example, asking the question," Before we proceed with the demo, how comfortable are you with the solution we presented on the slides?" will give you a sense of commitment to move together with the client.
Mistake to avoid: Don't push too hard for micro-commitments. They should be natural and not forced.
​
4/ Get creative
Sometimes, a fresh perspective is all you need to get unstuck in a sales deal. Being creative can help you find new solutions to old problems and think outside the box.
Actionable tip: Brainstorming sessions can be a great way to get creative. Gather your team together and bounce ideas off each other. For example, what can you give that does not cost a lot of effort for you but will be the key for your client to sign the deal?
​
5/ Build relationships with decision-makers
I know, I know. This is a no-brainer.
But I am talking about hard-core building relationships, creating a customer relationship map across the organisation. Understanding your client's interests, political agenda and goals. Finding common ground and what connects you. Building powerful and trusting relationships with decision-makers can help you get unstuck in a sales deal. Decision-makers are more likely to be responsive if they like you. Grab the template here.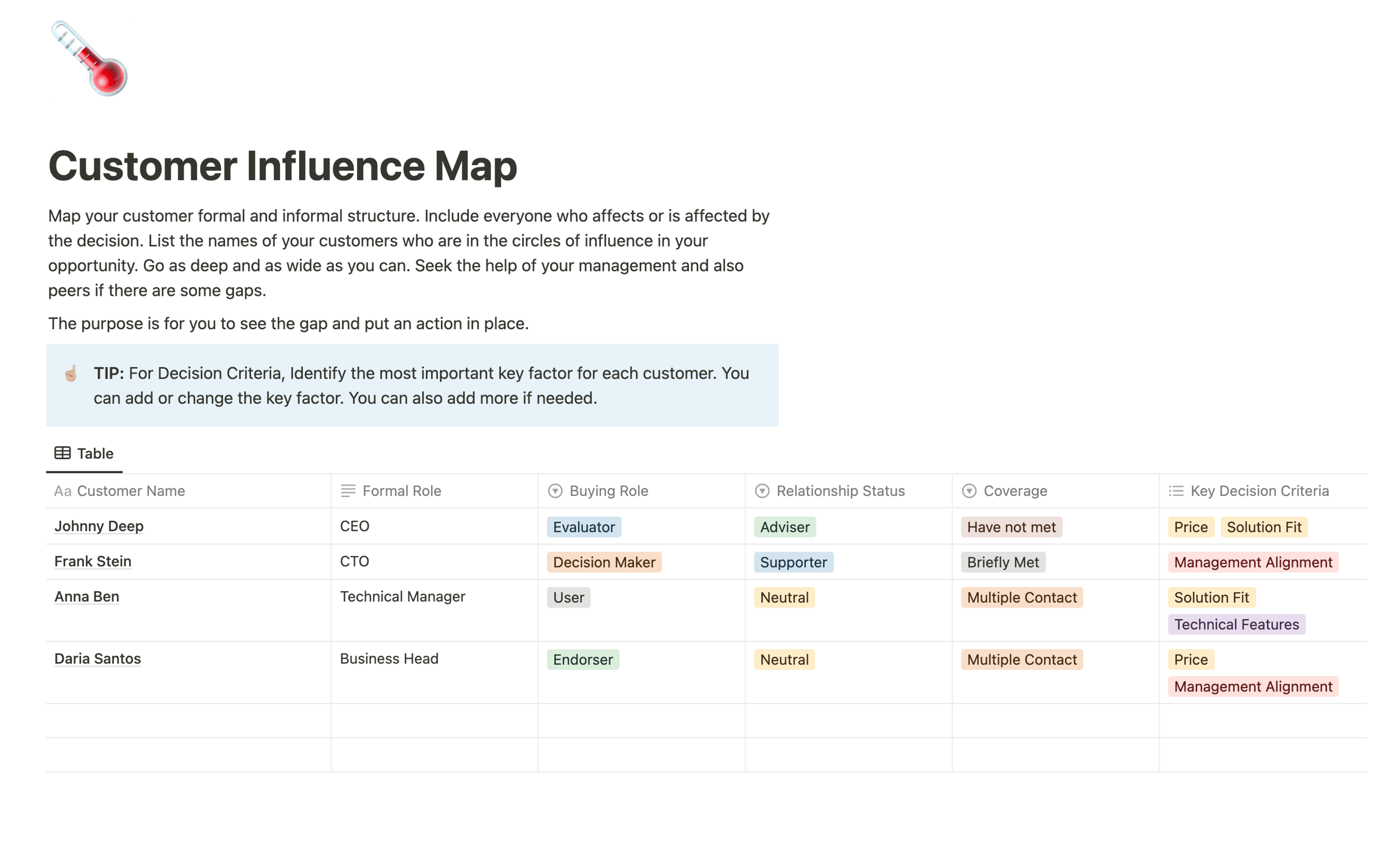 Actionable tip:
Take the time to get to know decision-makers.

Find common ground and build rapport.

Learn EDISC. If you are keen, join us in the webinar. Hope to see our face today!
​
6/ Map out your sales process, maybe it's time for a Refresh
Mapping out your sales process can help you identify areas where deals tend to get stuck. Set up a timeline of tasks, deadlines and goals for each step in the sales process. Identify what would be a cause of delay. Very often I see some sales process not being updated to the modern time and aligned with the evolution of the products and services.
Actionable tip: Use a CRM tool to map out your sales process. This can help you track your progress and identify areas for improvement.
​
7/ Seek feedback
Getting feedback from your prospects and customers can help you identify areas for improvement in your sales process. It can also help you build stronger relationships. Halfway through the sales process, ask how you are doing in your sales engagement. Is everything clear? Do they need help? What else can you provide?
Actionable tip: Make feedback a regular part of your sales process. Ask for it after each interaction and use it to improve.
​
8/ Keep building your sales funnel
You know how it is, it takes 60 to 90 days or even longer to create impact in your sales activities.
It's important to keep building your sales funnel even when it seems like nothing is happening. Building a sales funnel takes time, effort, and patience. Even if you're not seeing immediate results, that doesn't mean your efforts won't pay off in the long run. Every lead you generate, every relationship you build, and every touchpoint you create has the potential to turn into a sale down the line. By continuing to build your sales funnel, you're setting yourself up for future success and ensuring that you have a steady stream of leads and prospects to work with.
​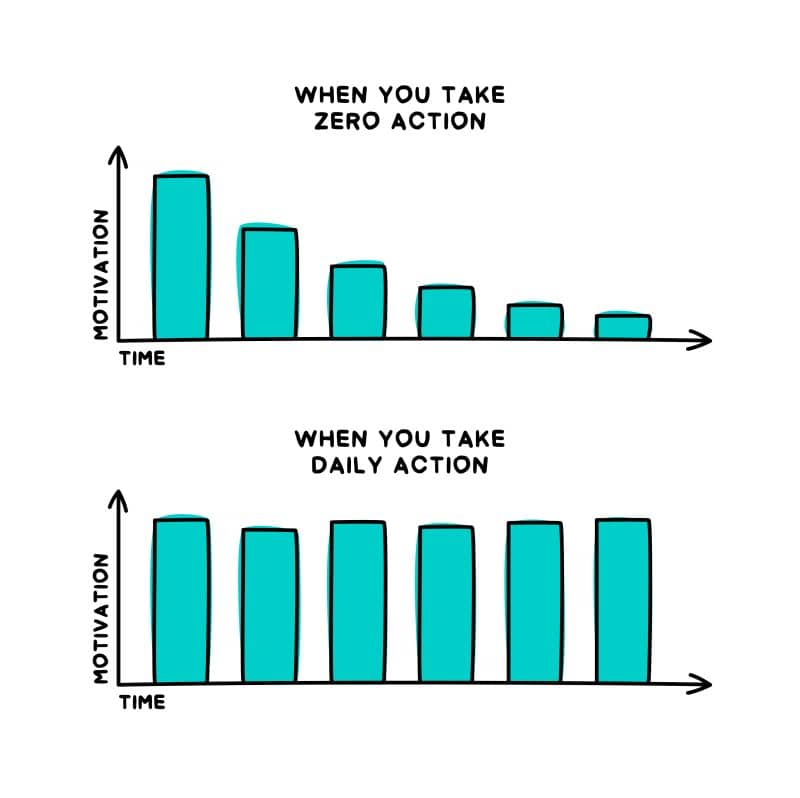 So even if it feels like you're not making progress, keep at it - your efforts will pay off eventually.
Actionable tip: Block a regular "2 hour" prospecting/research/LinkedIn Reach out twice a week or more in your calendar. Use Apollo.io for finding new prospects. They have a free plan with unlimited email search!
​
Getting stuck in a B2B sales deal can be frustrating, but following these eight tips can boost your efficiency and close more sales deals. What has worked for you so far? See you next week!
Rooting for you,
Ren
​