Hello all,
Has a client bullied you?
One of my client's asked this question,
"Ren, How do you deal with a bully prospective client for a large deal who's negotiation style includes threats, condescending statements and constantly demeaning? "
Being in sales for 25 years, I have been bullied a few times, and when I think about it, it was during the early parts of my career.
And these are moments when I confused them with the commercial terms, my company slipped a delivery timeline, or we were negotiating (sometimes it's a trick to pressure you).
While we cannot control other people, we can create guardrails to protect ourselves and strategies we can implement to manage difficult conversations.
More importantly, it is crucial for cultivating a healthy and productive work environment and keeping our sanity!
1. The first step is identifying Patterns of Behavior.
The first step in recognizing a bullying client is to identify their behaviour patterns. Common signs include aggressive communication, verbal threats or intimidation, and unreasonable demands or expectations. These behaviours can be subtle or overt. Pay close attention and noting any concerning behaviour during any interaction is essential.
Document and record conversations (with their permission on the recording) and share this with your manager, peer or coach that you trust would be objective. Ask them to observe and see if they see the bullying behaviour.
Once they confirm it's aggressive behaviour— it's time to address it.
2. Protecting Yourself and your Business from Bullying Clients
Once you have identified an aggressive client, you must protect yourself and your business by setting clear boundaries and guidelines as early as possible.
Stand firm without compromising your values; doing so will demonstrate that you are not an easy target for bullies.
For example, if the client raises their voice. Remain calm, and don't react.
One strategy I do is to breathe deeply and focus on listening rather than what I am feeling. Right now, the client is emotional. This might also be an act if you are at a negotiating table. So stay calm and stoic. No reaction is needed. Focus on the facts, not their opinion. Imagine ignoring a baby with a tantrum.
When establishing these parameters, ensure you communicate all of your service terms and conditions, so both parties are on the same page before moving forward with the deal. Ideally, have a clear written document while you are in discussion.
3. Learn effective communication strategies
When dealing with bullying clients, this includes exhibiting confidence in expressing your value and expertise and responding calmly yet assertively to criticism.
The eDISC framework is a great way to read people's behaviour and, more importantly, influence and manage them. Get the eDISC Quadrant Model EDISC.pdf from HR Profiling.
​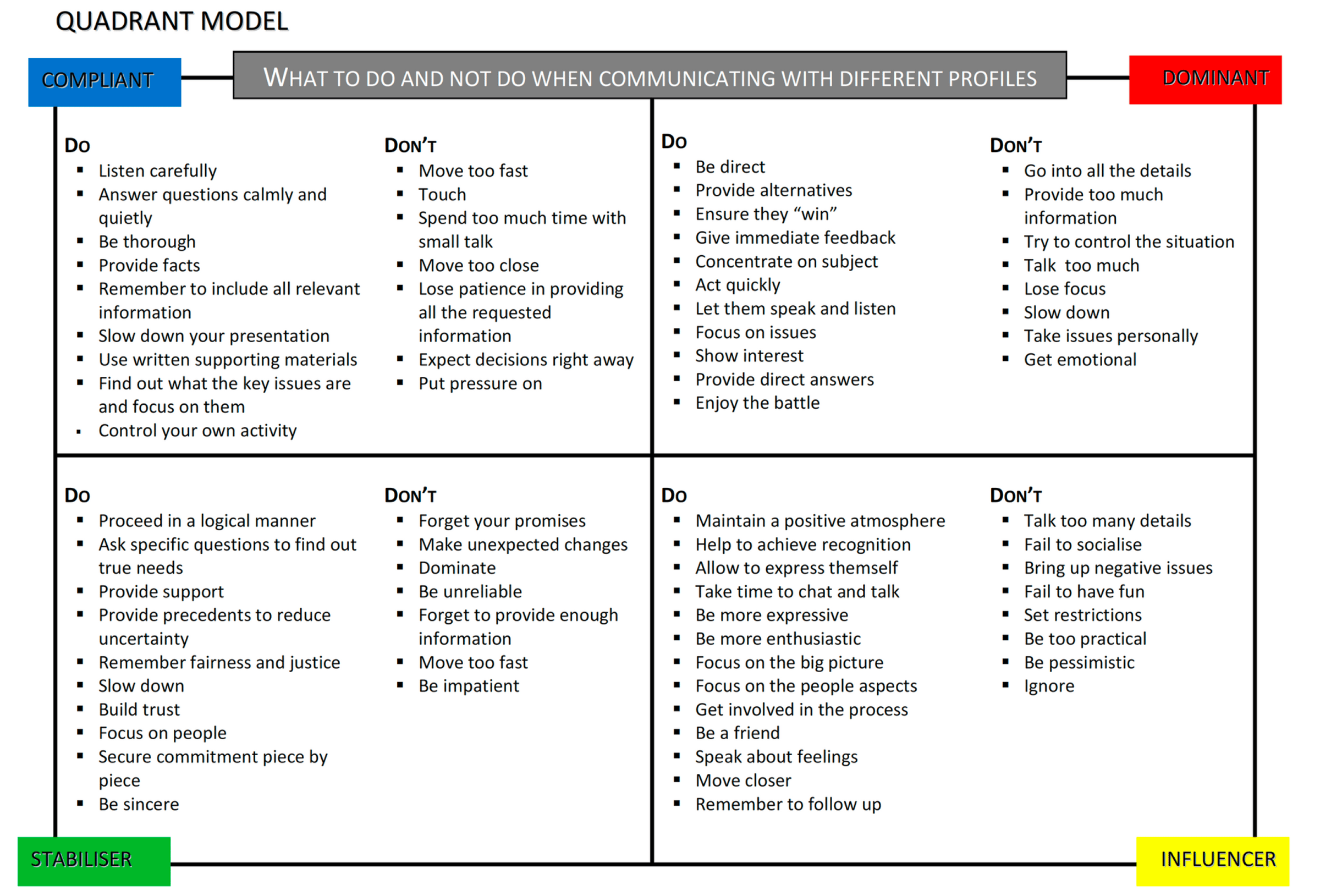 If you want to learn People Reading Principles, register for next week's free webinar. You will also receive a workbook and the replay.
👉https://lu.ma/speakwithconfidence​
Enhancing your emotional intelligence can help you navigate these tricky situations, changing your perspective on confrontation and managing emotions without letting them take control of the conversation.
Dealing with bullies in the sales process, especially in negotiations, can be difficult for new or younger salespeople with little experience handling such confrontational situations. Frameworks will give you a guide on how to specifically handle the moment.
4. Learn to walk away.
While not ideal. Always go back to your values.
If it is a simple miscommunication, it will be easy to address. But if it is a conflict in values, learn to walk away. Imagine what life would be like dealing with a bully client. No amount of money can equate to respect and dignity.
While it will not always be easy, using proven frameworks and practice over time, you will be better prepared to handle bullying clients while maintaining professionalism throughout the sales process.
I wish you a great Friday and I hope to see your face next week at the webinar !💜
Ren Saguil